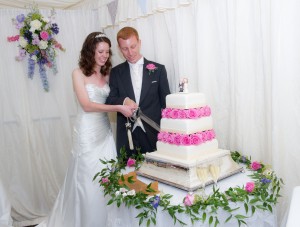 The wedding market is a very busy place, with so many options it can be daunting to know where to start. One of the many important decisions is choosing the right photographer to capture your special day. This lovely moment was captured and sent to me showing the cutting of the cake, complete with a topper!
Over my time in the wedding industry I have come across a few wedding photographers, with brilliant portfolios for you to look at online. The internet has made the first step to finding the right person for you that little bit easier. The no obligation look at their previous work is a great place to start.
A favourite of mine who I genuinely think does amazing work is Rob Grimes Photography 'UK Wedding and Lifestyle Photographer, experienced, energetic and enthusiastic, I have a real passion for
photography especially weddings that I have gained over the years and hopefully that shines through in your images and my portfolio. I specialise in capturing those spontaneous unseen moments that we otherwise could lose. I class my style as a mixture of contemporary, reportage, modern, fun and stylish, I believe in being unseen and polite, relaxed and energetic.'
'I aim to capture everything that is romantic, dramatic, funny and off beat that can happen at a wedding along with the seriousness of the group family portraits, I aim to be unobtrusive, relaxed and part of your big day, with the aim of producing natural, beautiful and stunning images for you and your family. I like to start the day by capturing the emotions and thrills as the happy couple prepare themselves for this big moment in their lives, by capturing the small details of getting ready, hair, makeup and the arrival at the church, then comes the ceremony itself, I will blend into the background and capture those precious moments that others might not see, the joining together of two people's love captured forever. Then it's off to the reception, where I will capture the fun and party atmosphere of the whole evening, as the whole family celebrate your wedding. At some stage i will drag you away from the whole affair, this is so we can capture those special shots of just the bride and groom together.'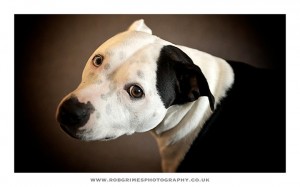 This photo is a personal favourite of mine and well worth sharing. Overall Rob's work is really inspiring and doesn't only include weddings there is a great portfolio to look through. He produces stunning modern images at affordable rates with discounts for those in the Armed Forces. Visit www.robgrimesphotography.co.uk  for more details.
Also avaiable is 'Courtenay Hitchcock who owns and runs Courtenay Photographic Ltd. He is a highly experienced professional wedding photographer, with a very distinctive relaxed style through which he can't hide his sense of fun.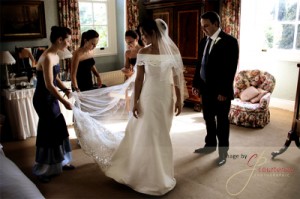 His relaxed, stylish and graceful photojournalistic approach to wedding photography keeps him very much in demand not only in the beautiful Dorset but all over the world. Over the years he has developed an easy confidence within a wedding, understanding the natural ebb and flow of the day, experienced enough to remain calm and keep everyone laughing, no matter how hard it rains or how wrong the bridesmaids flowers look.
On the day Courtenay stands back a little, his style is definitely not to take centre stage and manage a wedding in a series of mini photo shoots. To record such an important day he allows it to simply unfold around him, watching and observing, noticing the small things which will mean so much when a couple look back at their wedding photographs in years to come.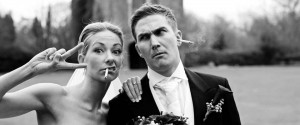 He works without an assistant, without lights… without even a flash on his camera. He makes as little fuss as possible, as his talent lies in recording people just as they are, their relationships with each other and the emotions they show. He's learned over the years that this changes the minute anyone knows they have a camera pointed at them. He promises to provide his couples with photography which will always remind them how it felt the first time the bride slipped on her dress, the couple locked eyes as they exchanged their vows, kissed as husband and wife. Photography which will continue to tell the story of the wedding day for years to come, to their children and to their grandchildren.
He also absolutely promises to be very lovely to have around… '