Cup Cake Wedding Cake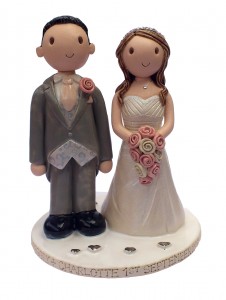 Lovely email this morning, with a photo of a beautiful wedding cake attached.Love the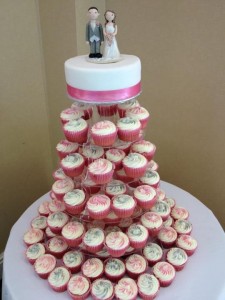 cupcake wedding cakes they are so pretty and really popular at the moment, the detail on each cake can be so different.
'Thanks again for our fabulous cake topper! Here is a photo of it in position on top of our tower of cupcakes…'
It is so lovely to see the toppers on the cakes. Alot of time goes into each topper so it is also good to see that the size, style, and colours match the cakes so well, this is a perfect example. Wedding cakes are as much a work of art as the toppers, just very different materials….and you definitely couldn't eat a ceramic topper!